Basking Ridge, NJ – Make new memories and reminisce the great ones with family and friends as you watch the 2018 Independence Day fireworks in different places around the Somerset Country.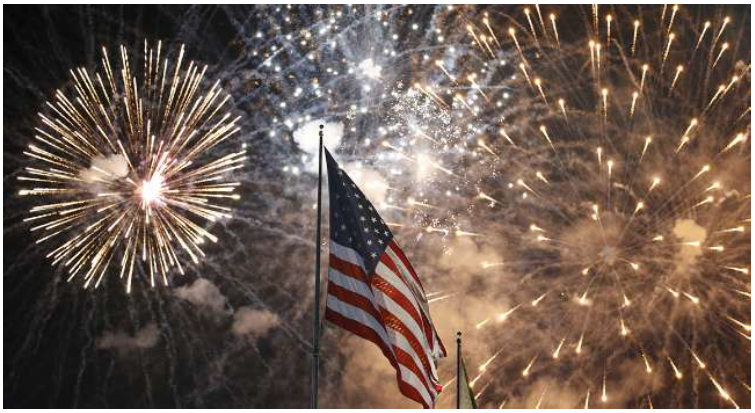 Growing up, the Fourth of July, Independence Day fireworks is one those memories that I hold very dear. I mean, aside from infants who want to sleep all day, who do not want to stay out at night with friends and family and just watch the awesome night sky spectacle?
Not only does that happen in summer where all the fun stories happen but waiting for the fireworks just allow all the memories and new bonds to settle in. Sitting around the grasslands with good folks and neighbors watching the re-enactments, laughing at some relatives, and just waiting for the first firework splash to happen also reminds me of those quality times I have with my family.
So here's your chance to bring the family out together. If you are living in the Somerset Country area, there should be one just near you. Here below are the schedules for the well awaited Independence Day 2018 fireworks and night of music, food, and drinks!
Franklin Township – The place is less than half an hour drive moving south from Basking Ridge. They have a schedule this Tuesday, July 3, 2018 (rain date: Friday, July 6, 2018).
The event will take place in Franklin Township Municipal Complex in 475 DeMott Lane, Somerset, NJ. A variety show program will start at 6:00 PM and peak with the fireworks at around 9:15 PM. You may bring your own food in your trucks and some beach chairs and
mats.
PARKING:
Sampson G. Smith School
Franklin Township Municipal Lot
Franklin Township Board of Education Lot
Bridgewater – Just a 17-minute drive south of Basking Ridge, Bridgewater has two available dates of fireworks with baseball:
Friday, July 6
Saturday, July 7
The games will happen in the TD Bank Ballpark at 1 Patriots Park Bridgewater, NJ 08807. Not only will you see fireworks at 7:05 PM but you can also watch the baseball game between Somerset Patriots and the visiting teams.
Know any other events near Basking Ridge? Feel free to comment them down below.